Molecular Weeding series (since 2018)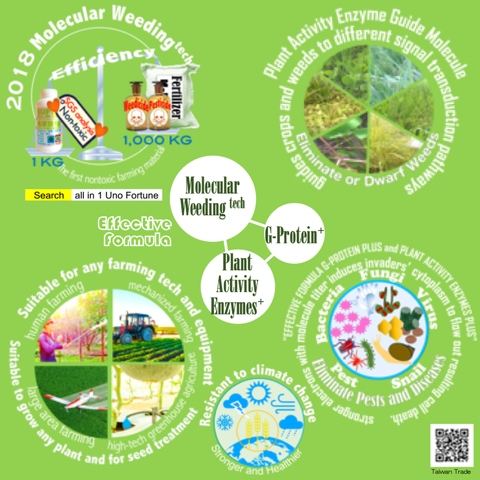 SUPER ALL-IN-ONE (2018-)
FUNCTIONS of SUPER ALL-IN-ONE
● Elimination of Weeds and Dwarf Weeds
● Elimination and prevention of any pest and disease (any snail, insect, fungus, bacteria, and virus)
● Plant growth
● Seed treatment
● Resistant to climate change

Higher Dosage Brings Better Performances.
Maximum dosage for woody crops is 1:200 dilution.
Maximum dosage for herbaceous crops is 1:350 dilution.
Maximum amount of dilution water depends on the tolerance of crops.

Loading...
Item per page:
Recommendations
---
Small Order Recommendation