Uno Enzyme Series (since 2010)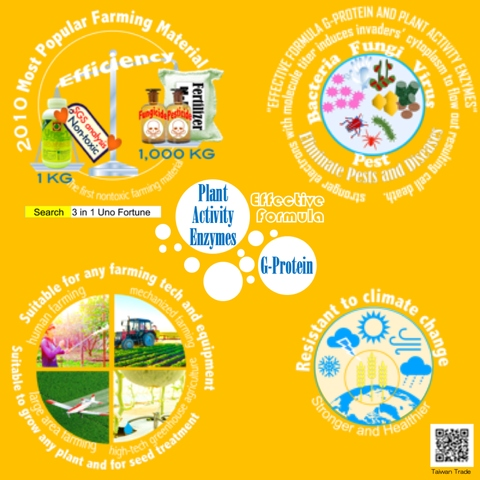 Uno Enzyme Series (2010-): Uno-1 (2010-2019) and Uno-1+ (2019 new update)
Ingredient: Effective Formula Plant Activity Enzymes and Effective Formula G-protein
Function: Promote Crops Growth, Elimination and Prevention of Pests and Diseases, and Resistant to Climate Changes.

Higher Dosage Brings Better Performances.
Maximum dosage for woody crops is 1:150 dilution.
Maximum dosage for herbaceous crops is 1:200 dilution.
Maximum amount of dilution water depends on the tolerance of crops.

Loading...
Item per page:
Recommendations
---
Small Order Recommendation