3-in-1 Natural Plant Activity Enzyme Usage
Made in

Taiwan
Spec
Other type:Controlled
Style:Luquid
Type:DAP
Uno-1+, 3 in 1 Natural Plant Activity Enzyme®:100 g/bottle, I200 g/carton = 100 g *12 bottles , 1 kg/bottle, I2 kg/carton = 1 kg *12 bottles , 20 kg/drum
Uno-1, 3 in 1 Natural Plant Activity Enzyme®:I200 g/carton = 100 g *12 bottles , 1 kg/bottle, I2 kg/carton = 1 kg *12 bottles , 20 kg/drum
Key Features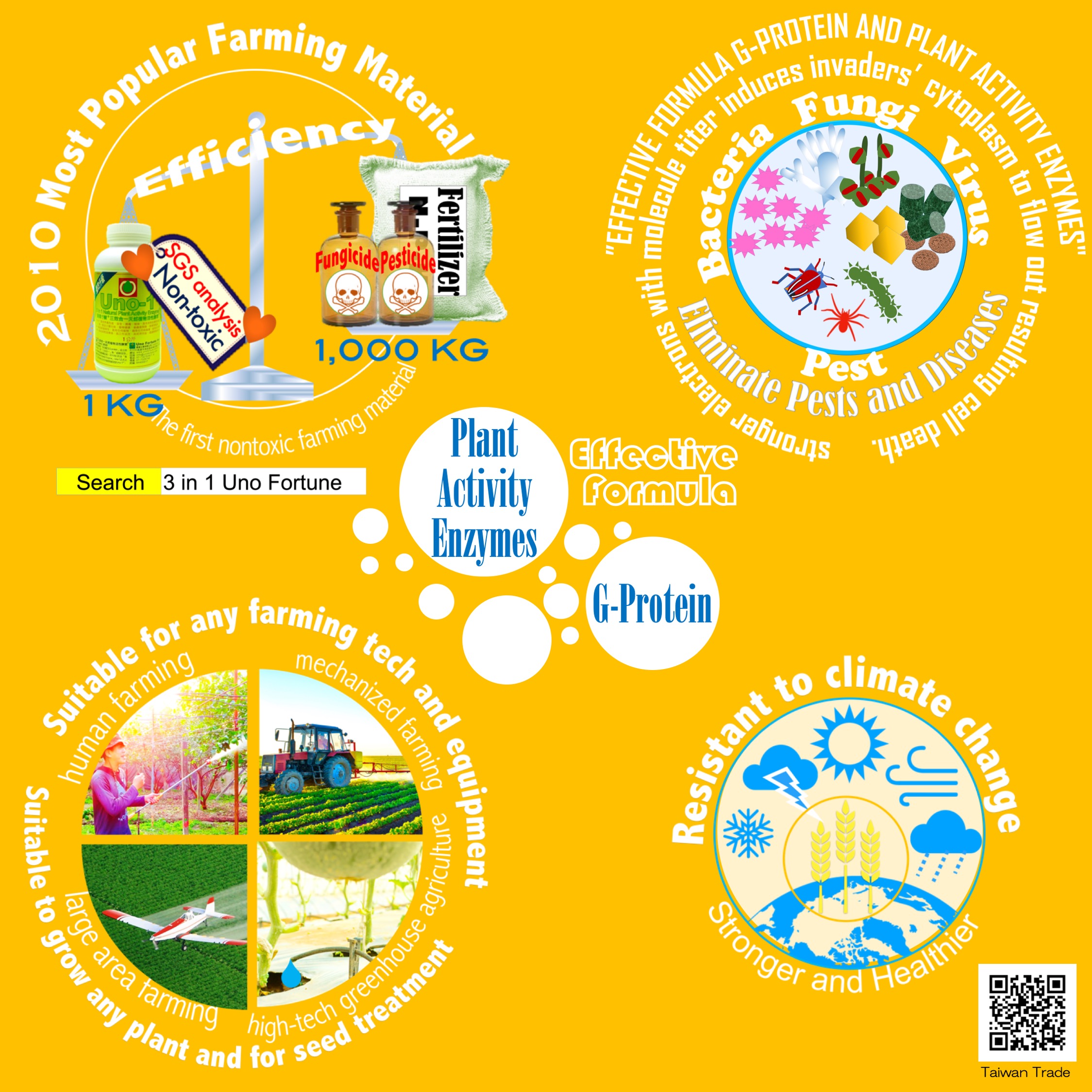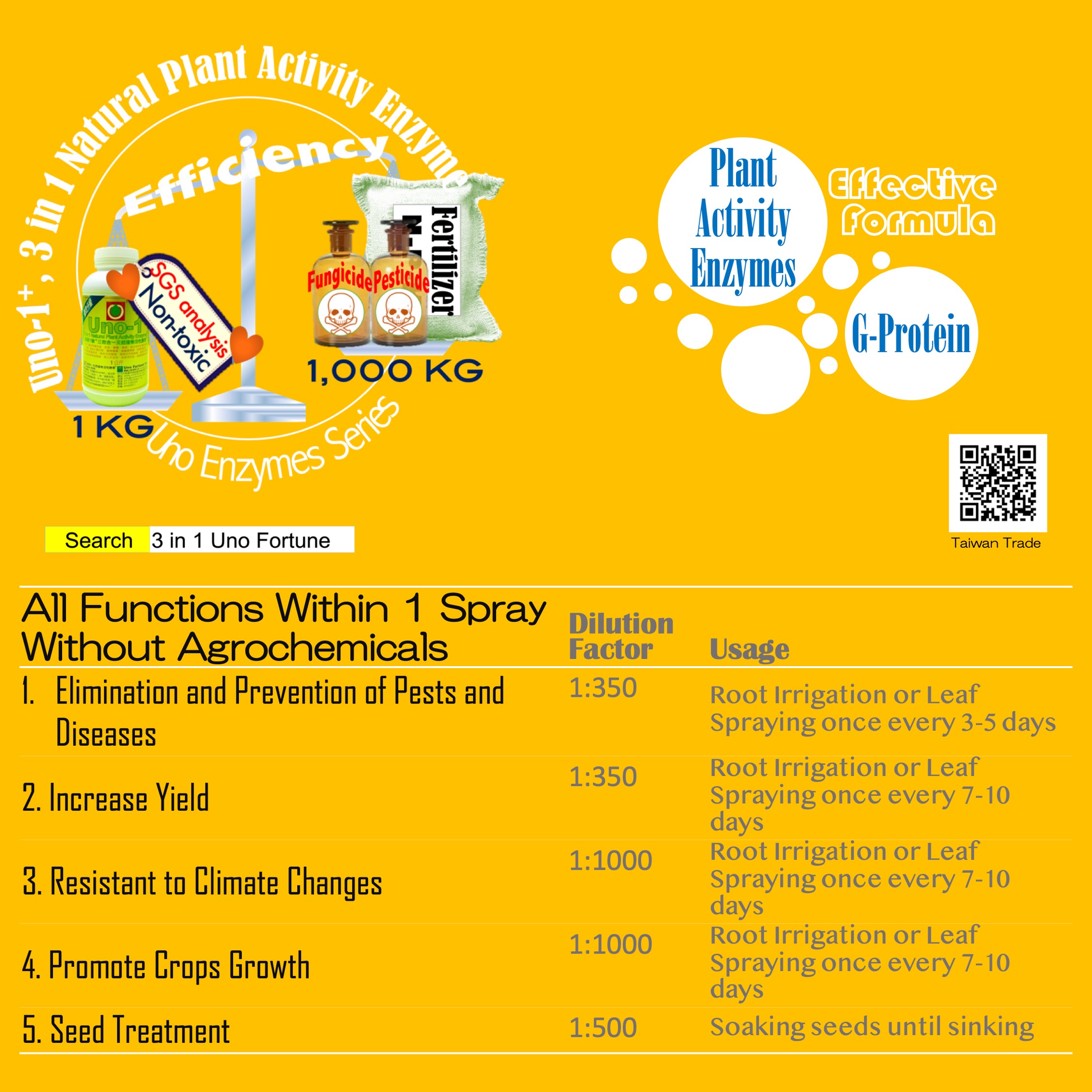 3-in-1 Natural Plant Activity Enzyme
Ingredient: Effective Formula Plant Activity Enzymes and Effective Formula G-protein
Function: Promote Crops Growth, Elimination and Prevention of Pests and Diseases, and Resistant to Climate Changes.
SUPER series (2015-2019): SUPER (2015-2019)
Uno enzyme series (2010-): Uno-1 (2010-2019) and Uno-1+ (2019 new update)
Higher Dosage Brings Better Performances.
Maximum dosage for woody crops is 1:150 dilution.
Maximum dosage for herbaceous crops is 1:200 dilution.
Maximum amount of dilution water depends on the tolerance of crops.
All Functions Within 1 Spray

Without Agrochemicals
Dilution Factor
Usage
1. Elimination and Prevention of Pests and Diseases (any snail, insect, fungus, bacteria, and virus)
1:350
Root Irrigation or Leaf Spraying once every 3-5 days

2. Increase Yield
1:350
Root Irrigation or Leaf Spraying once every 7-10 days

3. Resistant to Climate Changes
1:1000
Root Irrigation or Leaf Spraying once every 7-10 days
4. Promote Crops Growth
1:700
Root Irrigation or Leaf Spraying once every 7-10 days
5. Seed Treatment
1:500
Soaking seeds until sinking
Payment Details
Payment Terms:Other ,TT ,L/C ,PayPal
Minimum Order:1 Kilogram/Kilograms
---
You may also like
Loading ...Shipping & Packaging
Loading ...Payment Terms
Loading ...Return Policy
Recommendations
---
Small Order Recommendation